Click here to download the full report
February, 2019
With the Paris Agreement and most of its detailed rulebook now finalized, countries and subnational actors face the challenge of translating climate targets and strategies into action and determining how to finance these actions.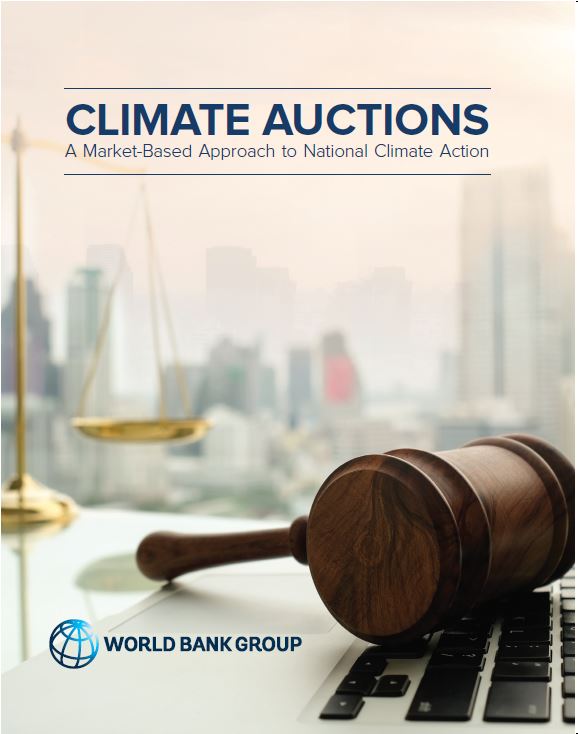 Through the Pilot Auction Facility for Methane and Climate Change Mitigation (PAF), the World Bank developed an innovative financial mechanism – climate auctions –  which stimulate private investment in projects that reduce greenhouse gas emissions. Climate auctions offer price guarantees to companies that can deliver eligible climate results in the future. These price guarantees are allocated through a transparent, efficient auctioning process, which maximizes the climate impact of scarce public funds.
In the near-term, countries can utilize climate auctions to spur significant investments in low-carbon activities and mobilize finance at the scale and pace necessary to achieve their national climate targets, laying the groundwork for longer-term carbon pricing and greater climate ambition.
This policy brief is intended to inform policymakers and public funders about why climate auctions are an effective tool for achieving climate outcomes, focusing on how policymakers can utilize auctions to accelerate NDC implementation and raise climate ambition. It also outlines how climate auctions work and where they are most effective.
The policy brief was produced by staff of the World Bank with external contributions from the Rocky Mountain Institute.