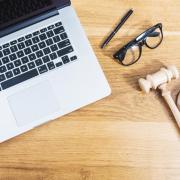 The Pilot Auction Facility will host a fourth auction on March 3, 2020, to address methane abatement from landfill, animal waste, and wastewater sites.
You will find relevant information about the auction on this page. It will be updated regularly with new information as it becomes available.
Auction Timeline
Availability of the Bidder Application Package: December 10, 2019
Application Deadline:  January 15, 2020
Bid Deposits Due: February 14, 2020
Auction Date: March 3, 2020
Auction Parameters
The auction will be a reverse auction in which the premium will be fixed and bidders will bid down on the strike price.
The premium will be fixed at $0.30/ton
The refundable Bid Deposit will be fixed at $0.30/ton​
The auction budget is expected to be at least $6 million​
The minimum bid will be 25,000 tons of corresponding Emission Reductions
The maximum bid will be 1,200,000 tons tons of corresponding Emission Reductions
Winners will be required to purchase one series of put options, redeemable once in November 2021 (see eligibility criteria)
To become qualified to bid, firms will undergo an Integrity Due Diligence screening and pay the refundable deposit 
The auction clearing strike price and the auction winners will be made public on the PAF webpage
Bidder Application Package
The PAFERNs draft final terms and Bidder Application Package can be requested by sending an e-mail to PAF_Secretariat@worldbank.org with the disclaimer language cut and pasted from this webpage.