Click here to download the report
The PAF has produced a report documenting the lessons learned from the establishment of the facility and the first auction.  The report's lessons are intended to support entities that are considering to replicate or scale up the mechanism.  We have summarized the 40+ lessons into the five categories as follows: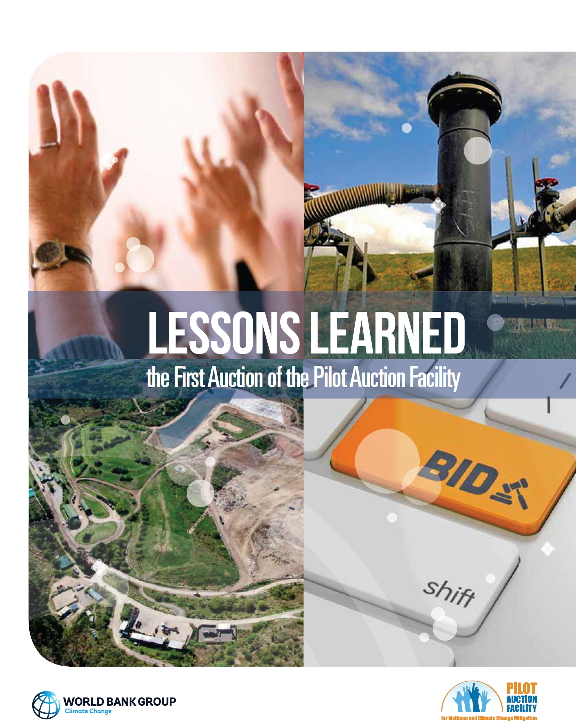 After consulting with experts, looking at various models and considering our objectives, the PAF chose to run a multiple round, reverse, uniform price auction. Those considering to host a similar auction should consider the auction size, the number and type of participants, and the auction objectives in order to choose a successful design.
Lesson 2: Project eligibility
​The PAF selected the Clean Development Mechanism (CDM) as the sole eligible verification standard for its first auction because it had the largest pipeline and a thoroughly tested monitoring, reporting, and verification (MRV) scheme. Leveraging existing MRV schemes to the extent possible, including, but not limited to the CDM, saves resources.
Lesson 3:  Marketing is critical 
​To attract a robust bidder pool the PAF marketed the auction through in-person events in targeted markets, including Thailand, Brazil and India, webinars, email outreach, and a regularly updated website.
Lesson 4: Focus on risk management
​By looking at the risks well in advance and mitigating them as much as possible, you are more likely to have more positive auction and delivery outcomes.
Lesson 5: Bonds offer an inexpensive and accessible put option delivery mechanism
​While the World Bank believes that embedding the put option in a bond was efficient, some small hurdles occured including the opening of specialized accounts to hold and trade the bonds.